---
YOU KNOW THIS VOICE…
DETROIT METRO TIMES: about Gia Warner …. "an excellent singer/songwriter with a strong, heart-ripping voice and a gift for writing a radio-friendly angsty pop tune." 
DETROIT MUSIC AWARD WINNER
*2021 Outstanding ROCK/POP VOCALIST*
~2019 Outstanding ROCK/POP Vocalist~
~2015 and 2016 Outstanding AMERICANA Vocalist~
Make sure to sign up on my G-List. I don't want you to miss a thing!
Follow me on FACEBOOK,and INSTAGRAM,
I'm excited to be playing a lot of Summer solo shows. 
Make sure you are signed up on my G-List for Email updates.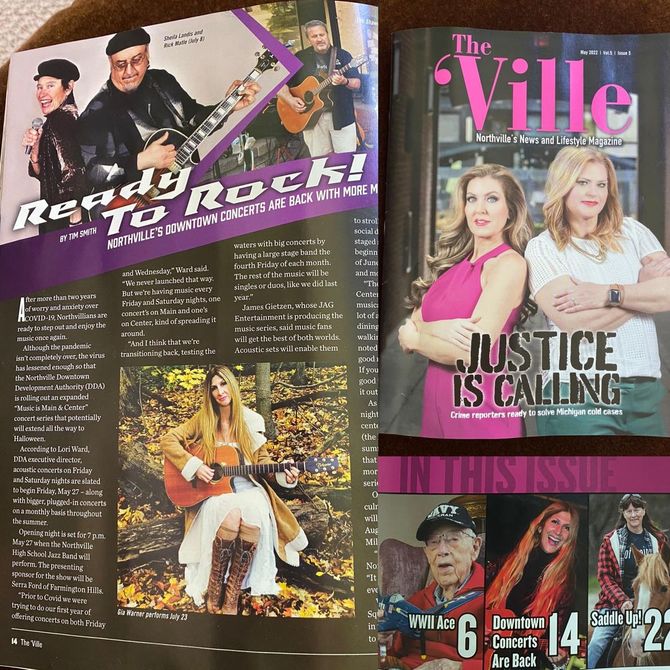 Look who made it into "The Ville". I'll be playing two solo dates downtown Northville this summer. Go to SHOWS for details.
SOLO ACOUSTIC EVERY THURSDAY EVENING ON THE PATIO at George's Senate restaurant in Northville. Weather permitting. CLICK ON shows for more info